About Soul-based Coaching, our founder and our team
and why it matters so much
We are very happy that we can offer you a different way of coaching. So that you can confidently support people in making the changes that make deep sense to them ~ in their own way. And so that you can coach while stepping out of the box of make-believe and controllability that patriarchy has offered us for so long.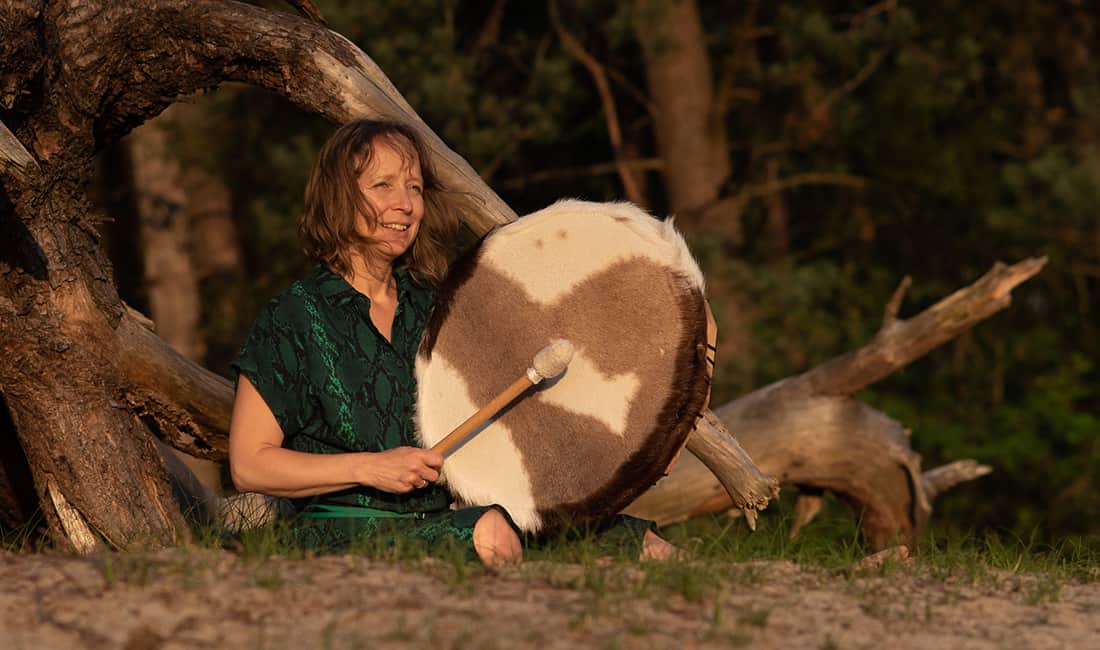 Annemiek van Helsdingen, founder of the Academy
When my burn-out morphed into a debilitating auto-immune disease, I knew nothing could "fix me"- I needed healing on a Soul level… 
When I met yet another health challenge, and had to stop my corporate coaching & training career in 2012, I was determined to find the way that I could listen to my body and still serve.
And then, my health became my greatest helper. Because it showed me undeniably, that my spiritual nature and my professional world needed to come together. As a Priestess, I had seen the power of energy work, honouring cycles and ceremony. And I had come to know the deep sense of connection and oneness that sustains me no matter what.
And as a coach and trainer, I had gathered tools that worked very well in supporting systemic change – change that comes from within the person or group, and included all the levels and parts that needed to be involved.
Once I was (finally) ready to 'come out', these two worlds blended into a very powerful coaching methodology. 
One that many people around the world benefit from, both Certified Soul-based Coaches and their clients! And one that gives me great hope for our future together. I love how it has also strengthened my bond with my husband, and how it gives me extra tools to support our daughter when needed. This work has changed me inside out, and continues to bring me closer to who I am.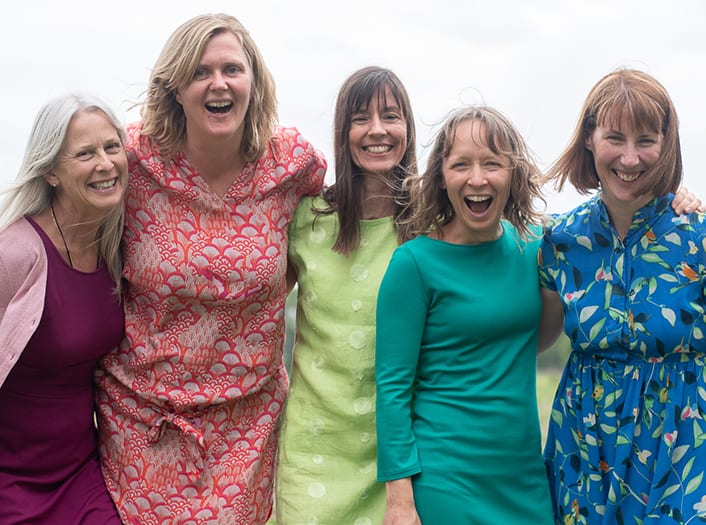 MEET THE TEAM
Sharon Small (California), Judith van Oostrom (The Netherlands), Sigrun Saunderson (Austria), Annemiek van Helsdingen (founder, the Netherlands) and Eimear Stassin (Scotland) are all trainers in our Academy.
They bring a wealth of experience and various backgrounds, from cranio-sacral therapy to corporate training, (clean language) coaching and group facilitation.
Behind the scenes, we are supported in all things admin and design by talented artist and VA Vanessa Guerrero.
As a Soul-based Coach, you don't just help people make the changes they long for in their lives. You are helping all of us.
WHY IT MATTERS SO MUCH
We need an incredible shift to create healthier, and more sustainable relationships with ourselves, each other and our planet. A lot of the solutions that we need on a global level are outside of what we have known so far. But here, at the Academy for Soul-based Coaching, we also know that each and every one of us has access to a vast amount of Soul-based resources. These resources hold strong possibilities for both healing and practical solutions. On a personal level and collectively. 
Healers, coaches and therapists play a key part in this transition – by supporting clients to make the changes in their lives that their Souls are longing for. Including their body, mind and spirit. 
Like Nora, who discovered that she can do SO MUCH MORE than she thought she could. In work, in her life, and for herself. "It is a very big and noticeable shift", she says.
Or Stephanie, who went from feeling pretty flat and depressed, to embracing her joy and feeling that joy flow into all her relationships. It even helped her decide it was time for the backpacking journey she had dreamt of years ago.
Or like Monique, who felt stuck in herself and her business. Who metaphorically, and quite literally started to fly again, happy about her unique colours and no longer afraid to stand out.
Changes come in many flavours, shapes and forms, all unique to each client. The thing they have in common is that they were guided by the clients own soul-knowing. And that how the changes happened made perfect sense for their soul knowing, but none to their logical minds. 
We desperately need an alternative for the conventional coaching methodologies that sit comfortably inside the patriarchal belief structures of being the expert on someone else. You need an alternative to methods where coaches easily take on the responsibility to make things happen for their clients, and where it's assumed that they can know what is most important for their client, so that it can be fixed. 
And this is exactly what Soul-based Coaching can do for you. A coaching methodology that is not buying into any of these old paradigms. That supports the integrity of Life. Start here to explore your options.
TEACHING AND MEDIA INQUIRIES
Annemiek van Helsdingen, founder of the Academy, is available for podcasts, interviews, (online) workshops and keynotes. Contact us Vanessa@academyforsoulbasedcoaching.com with information about your event, your audience and what speaks to you in Soul-based Coaching, and we are happy to explore how we can make it happen.
INVOKE FAR EXCEEDED MY EXPACTATION
I wanted coaching skills and started to look at the ICF trainings. And then I found Invoke and I knew this was it. The robustness of the method, the quality of the materials, the personal touch from the trainers, the community, the way it challenges me to let go of my inner perfectionist and step into not knowing. I am so happy, it couldn't have been more perfect. 
Bring more Soul into your work! Join our free community and ask your questions, take your steps into the work you feel called to do and celebrate with us!"
How to hold space for transformation
E-book created for healers, therapists and coaches, and those who aspire to be.
Receive this in your inbox now