Find Your Coach
and finally make the changes you long for
If you are longing to make changes in your life, and you don't want the conventional, yang, approaches that focus on agenda's, goals and accountability – meant to fix what's wrong – you are in the right place!
Our coaches have undergone extensive training and logged many coaching hours. They will help you connect with your deepest wisdom, and become the midwife for the change that is guided by your Soul-knowing. 
You can work on any area that is relevant for you: life, spirituality, relationships, health & well-being, self-care, money, career, mind-set, motherhood, creativity, just to name a few. We don't put questions into boxes, because we know that every longing that comes up is an expression of what your soul wants to happen for you.
Enjoy connecting with our Coaches, and be prepared for a magical but very effective journey of deep, lasting change, and clear results for your everyday life.
Annemiek is the founder of the Academy for Soul-based clients and she also works with individual coaching clients. You can contact her for an exploration call and to place yourself on her waitlist. She works online and in Amersfoort, the Netherlands, in English & Dutch.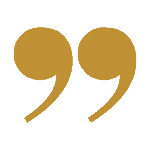 Annemiek is amazing at what she does. How she brings patience, gentleness and firmness; with a light heartedness that's so appealing. I am gushing with gratitude for having met you Annemiek, and for all your support so far!
– Eimear Stassin, Trainer & Coach
I'm a trainer, facilitator and coach. Early 2017 I stepped out of Corporate and into Freelance where I have recently become a Certified Soul-Based Coach.
I work with clients who are going through a transition in their lives. Whether that is through changes in their work (seeking a new career path; redundancy; on maternity leave) or in their personal lives (seeking better balance in life).
I can work with you to help empower and enhance your relationship with yourself.  I do this by helping you tap into your innate creative superpowers that are waiting for you to discover them.
I'm based in Falkirk, in Central Scotland, UK.  I coach in person and online.
My favourite quote is by Erin Hanson: "What if I fall? Oh, but my darling, what if you fly?"
I believe we all deserve to fly.
I would be very happy to connect with you J.
Eimear
Sigrun is a Co-trainer at the Academy and a Soul-based Coach based in Austria. During her sessions, she holds a very gentle and loving space for her clients. This space, where everything is OK, makes it safe to open up and find one's own inner truth with ease. Her clients come to her because they want to get rid of a bad habit, find true self-love, their personal path to health, a fulfilling job, or simply look for profound clarity about a personal issue or their next steps in life.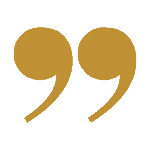 I felt supported and held during the whole coaching experience. I would warmly recommend your coaching to anyone who is willing to go deep and take a look at the root of the issue. If you want transformation this really works." (Jaana H.)
"You were weaving a net, tying the knots, building a strainer, through which – finally – the essence dripped through right in front of me. You are an artist, cushioning the gem that needs to be seen. Thank you. I am honored to have learned and expanded with you." (C.B.)
Sigrun is based in Austria and works online both in German and in English. You can contact her here: sigrun@diefragerin.at
Hi! My name is Judith.
I started this work to follow my heart's desire to change the world into a better place for all of us.
Being a Soul-based Coach I found the magic to facilitate change from the inside out. To make this world a better place I connect worlds. Inner worlds with outer worlds, conflicting worlds, personal worlds in groups. Connecting worlds to have a better understanding within yourself and in groups so you or your team can step towards a (shared) desired outcome.
Together with my life partner we run our family business 'Zin in de Zaak'. We facilitate teams and organisations towards the kind collaboration that they have in mind. Collaboration based on trust and a clear desired outcome. My way of facilitating is based on Soul-based Coaching. Beside facilitating teams I coach individuals. You will recognise me in enthusiasm, a strong desire to move forward, knowing (intuitively and with my mind) if something is right, combining "ingredients" to create something new.
While I started the training, I could feel the power of this way of facilitating change for so many other settings like health care or local governments. I can add even more value to my mission making this world a better place if more people use soul based coaching in their work, daily life and all these other places. 
Judith works online and in Enschede, the Netherlands with her clients, in English and Dutch. You can contact her here judith@zinindezaak.nl
I am a lover of beauty, wonder and awe – a seeker of grace, connection and loving presence. My greatest teacher is my life and my pathway to understanding is my body.
​Since ​I was a child, m​ovement h​as ​been ​my sanctuary – the place I turn to, again and again, to reconnect with the joy of uninhibited movement and the deep peace of BEing​ rooted in my life​, just as it is. I have devoted over a decade to the study of embodied healing and somatic based movement practices, but also relish in spiritual inquiry, earth based wisdom, and creative expression to access deeper levels of understanding, hone my ability to listen, and trust the call of inspiration.
When I discovered the work of Annemiek van Helsdingen and Soul Based Coaching, I felt an incredible pull from the depths – a recognition of its alignment with mind, body, and soul, and an appreciation of it's soft approach toward wholeness and transformation. The mythic quality of metaphor and the beauty of following the thread of movement within each client has expanded my capacity to believe and dream, as well as trust the never ending pulse of movement that swells through all of animate life. It is this pulse of life, this pulse of soul, that I listen and respond to. It is this pulse that I follow – within myself or with clients, in movement or through Soul-Based Coaching – as we weave the tapestry of our longings into the body, into our lives, and into our relationships.  Join me at Rooted and Rising.
Teresa works online and in Minnesota, USA with her clients. You can contact her here rootedandrising.global@gmail.com
Can you hear this calling, this whisper from deep within, but can not fully grasp it yet?
Do you feel that there is more inside of you that wants to come alive?
Maybe you sense that you are at a turning point, but don´t yet know the destination?
Are you curious to explore more of your self?
Hello, I am Eva.
I have been working many years as a tour guide, a trainer and in tourism marketing.
4 years ago, I walked out of my "normal" life and travelled the world on my own, mainly in india and south america.
What started as a sabbatical, lead into a deep inner journey and an intense process of letting go of conditioning and outgrown beliefs.
Today I am feeling much more joy, freedom and trust in my life.
If you want to align your life in a way that feels real, authentic and truthful, I am happy to hold space for your unfolding.
I am offering sessions in person in munich and online, via skype or zoom. Additionally with raw cacao, a beautiful heartopening medicine.
Much Love,
Eva
Erika is a
certified
Soul based Coach and a Visionary Destiny Weaver who supports women to gain clarity about their unique red thread, their Soul Purpose, their big "WHY",
so that they can become the conscious co-creators of own destiny fully self-actualised with Soul and Source.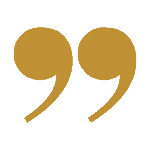 "I am deeply amazed at this soft and magical approach to coaching that lets you discover what your Inner Voice has to tell you and helps you drop deeper and deeper into your own Self through the loving and secure space that Erika provides for through compassionate listening, her presence and the gentle questions she asks. I highly recommend this method -especially for those who DO NOT think they are "in need" of coaching in particular! I was thinking the same and am very happy at having tried out the Soul based Coaching never the less and the new insights and clarity it has helped me attain. And the magic is still unfolding, even after the coaching is over!"
(Septembra Månsång, Saargemuenes, France)
Erika works online without borders and offline in 1 or 2 days seminars with her clients in English, German and Russian. You can contact her here:https://erikaamaizing.me/workwithme
With Soul-based Coaching, clients guide their own journey without input from the coach, unlike traditional coaching modalities. It's an different and uplifting experience.  As a coach, I merely ask a question and the client guides us to the next step.  It's a like an Indiana Jones movie, we never know what's going to happen on the way to the treasure, but we are prepared to journey to it.
Soul-Based coaching is different approach to traditional coaching. We hold space for clients and get quickly to the subconscious dream space where all our experiences are created. We see what the important parts are and where change is.  The purpose is to create alignment in your mind, body and soul.  It makes you conscious of how you think and your view of the world in a way that's surprising and magical!
I have been working with this since 2015. It's challenged my beliefs and approach shifting my world view from a masculine to feminine approach.  The feminine allows and holds space for myself and clients. As a result, Soul-based Coaching transforms lives quickly.
I coach and train sales organizations to create Clean Sales, a sales process without projecting one's ideas onto clients or co-workers in communication and coaching.  I also coach clients dealing with burnout, depression and anxiety.  I've worked in sales for 12 years and suffered a heavy burnout giving me the insight to serve my clients well.
Paloma is a coach specializing in emotional healing, providing hundreds of sessions covering a wide range of topics since 2018. She is also certified as a Completion Process Practitioner, a trauma-integration modality based on emotional safety and somatic experiencing. She has trained her own pods in several cohorts of Invoke your Client's Magic, the year-long Soul-based Coaching certification program.
She uses Soul-based Coaching informed by her expertise on emotional wellness to midwife deeply satisfying inner-work results that leave her clients feeling relaxed, invigorated, clear, and intimately connected with themselves.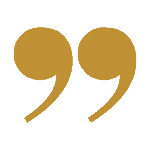 "Healing sessions with Paloma have provided me with breakthroughs that no therapy has ever provided. She was patient and empathetic and guided me in an extraordinary manner. I recommend Paloma if you want to transform or heal any aspects of your life." -Ariel
Hi, I'm Jenny.
An entrepreneur, Soul-based Coach, Yoga Teacher, Beauty Coach and I strongly believe that You already carry all the essential elements of happiness.
As the founder of my own Company I offer women the unique combination of Soul Flow & Glow to live their wholehearted life, radiating vibrant health and beauty.
We bring back clarity, confidence and invite the positive change into your business and/or personal life in a sustainable, long lasting way.
I'd love to invite you to step into your power.
With Love,
Jenny
There is a special Heart Song playing in the background of all of your passions and dreams. Can you hear it? I know it is there but sometimes the outside world is so loud that it is like trying to hear an acoustic guitar when the drummer is overly enthusiastic!
In our sessions, we get quiet and use questions that help you to tune out some of the noise and hear your inner voice more clearly. You can listen, and feel, what she is wanting to say. Her words are less conversation and more like a song or a painted picture. This, creates a deeper connection to essence and your inner resources. This, is a foundation for knowing. Moving from this place can give you the strength, confidence and inspiration to finally do what you want to do and love yourself while you do it!
I add the potency of yoga to your session. With this, you integrate what you discover about yourself into your body, touch it with your breath, and to create a practice that helps you to remember, and to listen – even when you in the midst of your life and that drummer is onto a new riff! The practice can consist of yoga postures, meditations, or a variety of other techniques but are all designed to help you to move to a more inner practice of yoga no matter what it is that you are doing.
You can book a Discovery Call with me where we will discuss what you are wanting to have happen in your life and how hearing your Heart Song can help you in doing just that.
Have you caught yourself pondering something important lately, things bubbling up to the surface, the remembering of a long-lost dream or the desire for change?
In Soul-based Life Coaching we honour your longings and the heart-led life where you can be soft and strong, purposeful and playful.
Like the butterfly emerging from its cocoon, you too will transform in your own time and within the nurturing and respectful space I create in our sessions. I'm Corinne Konrad Calder, a soulful coach and trusted confidant, weaving feminine embodiment and women's wisdom teachings, skilfully guiding you through this exciting and at times vulnerable process of transforming and becoming.
I offer coaching online in English, German and Swiss-German.
To learn more, visit my website or any of the social media channels below.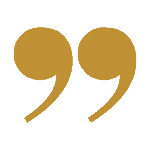 "Working with Corinne feels like walking a safe, flat and foggy path with a friend at dawn. As I was exploring the question around my life's purpose, she gently held my hand while I held the stick and set the direction. I made the decision about which way to turn but her presence gave me confidence to look ahead into the darkness and find the growing light. We walked for a while with low visibility, but I wasn't scared. I knew I was in good hands. Corinne's questions pierced the fog, and my answers blew away the cloud that surrounded us. I know now, what having a purpose looks like for me and that makes me feel at peace with my life and my process – it makes me feel deeply content.
MOLLY, USA, BUSINESS PROJECT MANAGER
"During a difficult life situation, Corinne helped me into my vision, to allow myself to dream again and believe in life."
– SARAH, SWITZERLAND, CREATIVE HEALER
I support healers, soultrepreneurs, creative souls and brave hearts to express and embody their highest potential.

Over the last 18 years of working with clients in healing and wellness, I have found that we each have the unique ability to take whatever life is throwing at us and shape it into an alchemical cauldron of transformation. We need to be witnessed in our wounding and confusion and we need supporters to hold the vision of our wholeness, our infinite worthiness and our creative genius. That is the magic of Soul-Based Coaching.

They say it takes a village to raise a child. I would say it also takes a village to manifest the soul missions being birthed through each one of us at this important moment as part of our beloved Earth. For this reason I have founded Embodying.com– a place of inspiration, community and co-creation. I would be happy to connect with you!
Ying is based in London and offers online sessions. You can contact her here: https://www.embodying.com/contact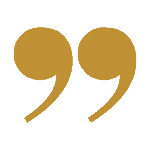 "Ying balances gentleness and strength beautifully. She guided me with her calmness, sparkly smile and gentle melodic voice… I felt I was held on the journey to my inner world and not alone- which was key. The sessions were profound and powerful and they gave me more self-empathy, more self-love, more self confidence, and a day-to-day life that reflects this. Thank you Ying, I am so grateful."

LAURA, UK, RESEARCHER, ACTIVIST-ARTIST, SPEAKER, WRITER
I'm Lisa and for most of my life, I've felt at the mercy of someone or something else, conditioned that the expert on me lies somewhere outside, and that I had to strive for validation, approval and happiness from some authority "out there". After a mental health crisis in 2017 I decided I didn't want any other person to feel that powerless and empty ever again and dedicated my life to guiding women back home to themselves, body, heart, mind and soul.
Now I offer support for sensitive women moving through challenging life transitions, so they can make confident choices and design a life that's meaningful to them.
I offer coaching online in English, German and French.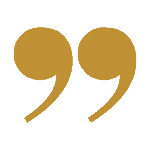 My story was a journey of a woman lost deep within and suppressed by the messages of socialisation and patriarchy, which left me with a feeling of "you are not good enough". In the coaching space there were no wrong answers, instead safety, warmth and sometimes laughter, so I was able to go deep within myself and find that voice of power and hope.
And through each of the sessions, a new tool of empowerment emerged which I could take into my life. Now, when the clouds threaten to gather, I can hold on to these tools in order to summon up my strength and feel that kick ass woman inside again. I can take control of my life without fear, and in becoming more powerful, am able to lift up others around me as well.
KATRINA MAY
Lenka has worked with hundreds of women on how to feel more secure, and empowered in the world, and with men to enhance their understanding of inclusive and diverse environment fundamentals. She helps professionals to create a connection between their heart and their mind while merging the sacred feminine with the sacred masculine. As a certified Qigong trainer, Lenka has a deep understanding of the different layers of the being and helps others to embody the present state of consciousness. Using Soul Based Coaching, she gently guides you into your inner self to illuminate what is otherwise hidden in order to fulfil your greatest potential.
Offers coaching online and in Vienna, Austria in English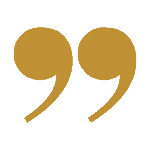 Through my coaching sessions with Lenka, I learnt things that I consider to be completely life-changing!! I am very excited for all the ways in which this deeper understanding will assist me in my own growth and self-(re)discovery, and my continued experience of life!
MIMI, VIENNA, AUSTRIA
I would absolutely recommend Soul Based Coaching with Lenka. She enabled me to think through how I want my life to be in the future, how to remove blockages from progressing, look at new ways of achieving my goals and generally making it fun and enjoyable along the way!
JANIE, SCOTLAND 
Life for me is journey and a ritual, so is Soul -based coaching. I spent many years traveling around the world, dismantling one belief system after another, ritual after ritual.
I believe that freedom is my birth right. I love how as a coach i can support people in their inner journey where they have the freedom to choose what they really want and manifest it trough their own ritual. My clients are seekers in a journey to freedom,truth and soul purpose. I am delighted to walk by their side, being there for them without interfering with the process.
Being a mother of two daughters, one of my favorite journey has been the one of motherhood. I love assisting women during this big adventure that begins with pregnancy. Together we explore the potency, the reality and the fears of this journey and we prepare for the portal of birth. The sweetness of this technique was a clear call to start this role as Soul Doula.
I also am co-creator of a lunar and menstrual almanac and hold space in woman circles where we work on our cyclicity and intentions with the help of SBC techniques.
I am based in Oregon , USA and I offer sessions in person or Zoom in English , Italian and Spanish.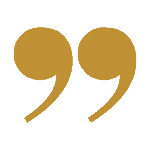 Ela deeply listened to me without judgement and asked questions for me to guide myself to my truth.
I love this technique as it helped me to envision and clarify what I really wanted for my birth, and having a clear vision of what we want makes us more effective at manifesting it.
Carmen, Australia
SBC encouraged me to create a metaphor based on my situation and allowed me to be more honest with myself. This process allowed me to see aspects of my situation, by using my own words to guide me through my metaphor, that I wasn't able to see on my own. After each session aspects of my metaphor manifested in my daily life, either in nature or in my dreams, verifying my revelations. My experience with SBC has been very enlightening.
Rechael, Oregon
Rebecca works with clients who are seeking clarity,  creativity, and ease in their lives, and who are looking for transformational change based on their soul wisdom. She also combines Soul-Based Coaching with her work as a writer, offering specialized editing and creative consulting to bring your literary project from draft to finished product.
Rebecca works online in Reno, Nevada USA with her clients in English. You can contact her via E-mail.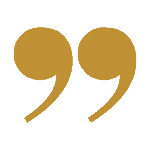 I cannot say enough about how Rebecca's careful listening and guiding really helped me get so much of the coaching process. She has a real skill in seeing what's important and focussing on that. Plus she has an incredible amount of care and empathy when working with clients. This can be hard emotional work and feeling like I was in a safe and supportive space was key and very welcome.
Working with Rebecca has been transformational. In such a short space of time, I have gained clarity and certainty on my next steps in my personal life and career, and over the few weeks we worked together, I felt subtle yet expansive changes in my everyday mindset and outlook. I feel more positive and clear on my future, and understand that the power is already within me, and I have the tools to harness this. Rebecca held the space so well for this transformation – I am truly grateful for this experience.
-Lauren Neill

Claire is a community-oriented musician, devoted to collective healing.
She offers group work and one-on-one soul-based coaching to human beings who are committed to embodying their soul into all aspects of their lives.
Who long to be in conversation with Life and learn to embrace their unique flavour and way of being, sensing that, through their wholeness, they are blessing all.
In her work, Claire holds space and guides her clients into their mysterious, beyond conceptual depth, where healing and new order occur. She facilitates embodied insight and experience that organically translates into necessary change, personal and collective growth. A unique and gentle process, according to your system's innate intelligence at that moment in time.
Claire works online and in Italy or Portugal with her clients, in English, German & Italian.
You can contact her here: claire@claireidansun.com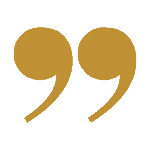 Seemingly effortlessly, you lead me into a space where I could fully unfold, where everything was allowed to be and thus infinite possibilities could arise. A wonderful rendez-vous with my own elemental force.
Often I would find myself in situations that resembled what I had experienced in the sessions and I was able to react, or better act, differently!
– Katelyn
Judith has been an expert in facilitating business transformations and working with groups for many years. A calling for even more depth and impact in enabling deep change brought her to Soul-based Coaching.
She offers 1:1 sessions and group work.
Judith's purpose is to support women, in the midst of their busy daily lives who long for balance, inner clarity and connection with themselves so that they feel more alive, balanced and trust in themselves and their power.
Judith works online and in Cologne, Germany with her clients, in German and English. You can contact her here: judithpeters2020@gmail.com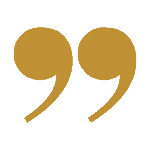 I am totally blown away by the effect of working with Judith! I came into the first session with stomach pain. Through the sessions I was able to resolve the physical discomfort. Working with the inner metaphors triggered deep healing processes for me. Judith has this wonderful way of lovingly approaching and guiding one with great clarity and depth.
Working with Judith led to great changes in my life. I became aware of things and connections that I had never perceived in this way before. It was as if the sessions had transformed some issues as if by themselves and I was able to take steps that were not possible for me before.
– Irina