Exquisite coaching skills for high quality coaches, therapists, and healers.
Because you want to go deeper
for better results.
Exquisite coaching skills for high quality
coaches, therapists and healers
Because you want to go deeper for better results.
Be initiated in the realm of Soul-based Change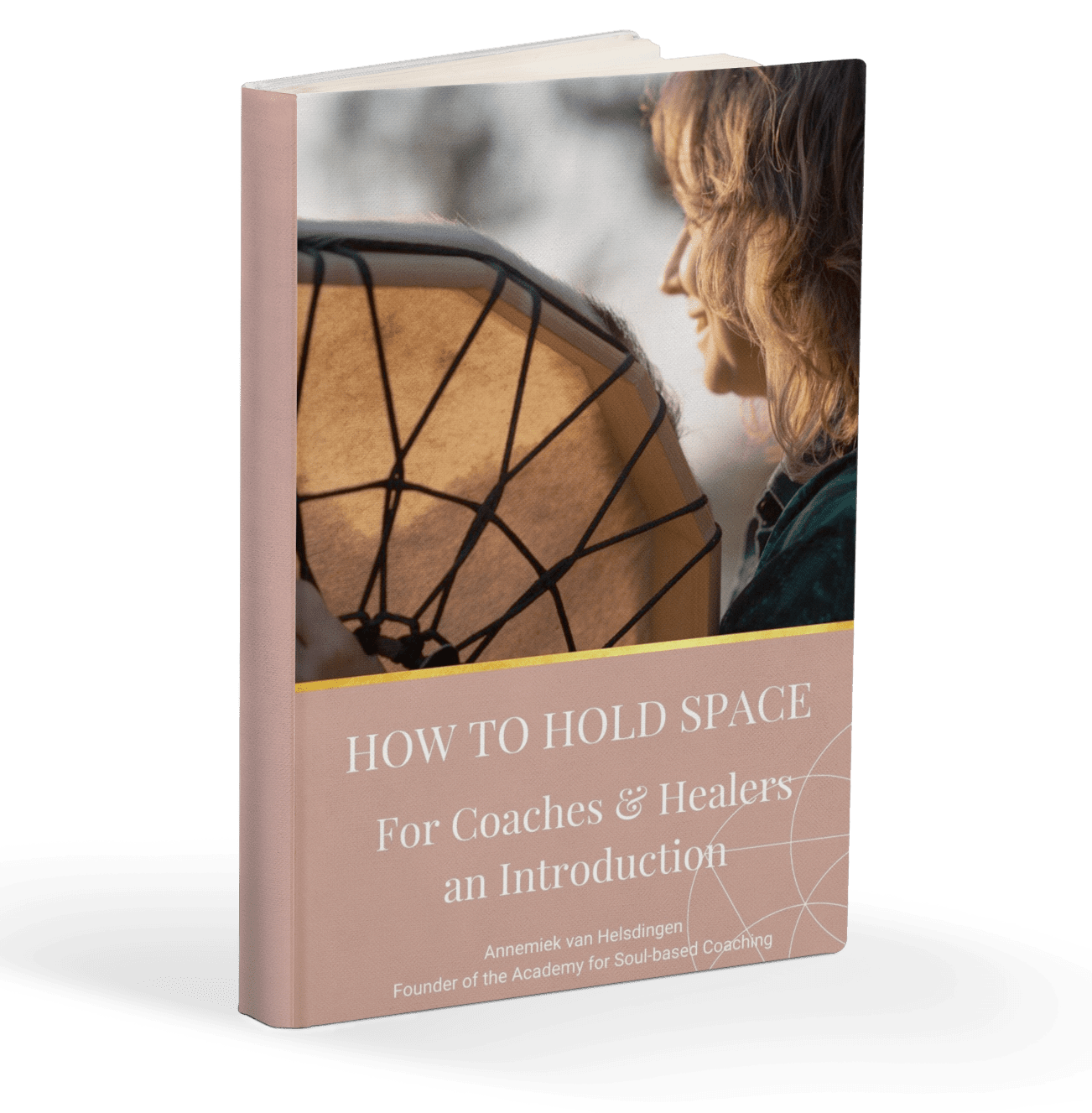 Learn to weave a deeply powerful space for transformation,
the foundation for Soul-based Change with lasting results for clients.
DOWNLOAD your ebook here
START HERE
How to weave a powerful space for transformation, THE foundation for Soul-based Change with lasting results for clients.
Download our popular ebook with over 5000 downloads:
Soul-based Coaching helps clients connect with their deepest wisdom to realign the inner structures that set their experience of life. For powerful change that amplifies outward from the very core.
As a Soul-based Coach, you break with the old paradigms in coaching: extraction culture, white-centredness, mind-over-matter and single-dimensional results. You are not interested in fixing people. Or pushing them. Neither do you want to dishonour clients and their journey by pretending to be the expert on them.
Instead, you hold space for their wisdom to unfold. You become the midwife for the change that wants to happen from within, in right relationship with their communities and context. Which leads to powerful and practical change. This is what makes Soul-Based coaching different from any other certification program. 
Learn to honour and support Life's creative power that runs through every human being, without getting in the way, or betraying their integrity.
The most effective method I have experienced!
The beauty and ease of accessing the client's inner wisdom and facilitating that unfolding, is like riding the edge of a wave. There is a deep honouring and integrity to this process that is so powerful and useful in every area of my life. I have been assisting others in transformational work for over 30 years and this is the most effective method I have ever experienced. KamalaDevi, Therapist and Life Coach 
THE MISSING PIECE TO MAKE MY LIFE AND WORK SO MUCH EASIER
I immediately felt this was the missing piece. I truly believe in the strength and knowledge in each of us, if you tap into this great source, magic happens. It brought changes in me as a person and in my work as a coach. It helps me to really listen, to trust the process and it makes my work and life so much easier. Audrey Claes, Social worker & Coach
Soul-based Coaching Explained
The Certification training far exceeded my expectations.
I wanted coaching skills and started to look at the ICF trainings. And then I found Invoke and I knew this was it. The robustness of the method, the quality of the materials, the personal touch from the trainers, the community, the way it challenges me to let go of my inner perfectionist and step into not knowing. I am so happy, it couldn't have been more perfect. Paloma White, Coach
Deep change and healing can also happen online
I wanted the same magic that happens when I work with a woman physically, to happen online. And now, it totally does! I can create a professional safe space and intimacy online. I do not have to be in the same room with people. To have the option to do either… wow, that provides me with so much freedom and new exciting opportunities! So thank you, I'm so grateful!!  Corinne Konrad Calder
Years ago, Annemiek van Helsdingen, our Founder, was a high-level corporate coach and coach trainer. In the process after she burned out, when she felt her life essence dissolved like sand running through her fingers, knowing that in the eyes of the world she was an undisputed failure, she realised that we needed a very different approach to help people heal and become all they are.
We are overjoyed with what has happened since: In our community, we have Soul-based Coaches and Coaches-in-training in 31 countries. Their lives have changed deeply, they feel fully at home in who they are and have solid coaching skills. 
And many, many happy clients.
Together we are building the world that we want to live in, including the end of social injustice, everyone using zero waste detergent, equal pay worldwide, no more wars and no more squished energy drink cans in the grass.
Want your own Soul-Based coaching skills?
Join our community!
 Our Trainer Team is There to Answer Your Questions!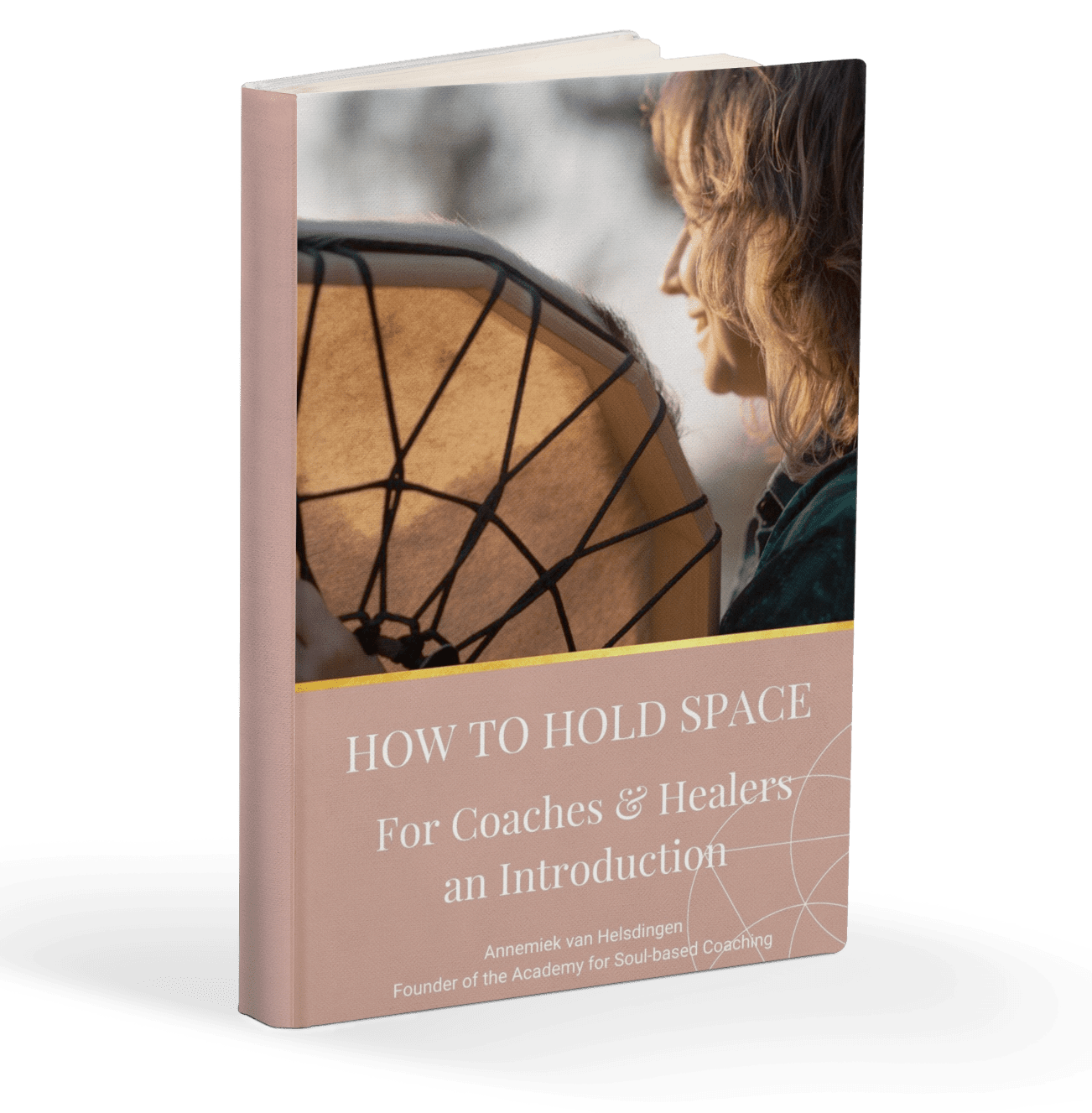 Learn to weave a deeply powerful space for transformation,
the foundation for Soul-based Change with lasting results for clients.
DOWNLOAD your ebook here
"This absolutely ticks the boxes for me in terms of where I am on the inside, and how I want to connect with others on the outside. Thank you Annemiek and team for this absolutely amazing training. It has given me an opportunity to blend the skills that I've learned over 30 years as a social worker with new skills that give another layer of satisfaction for my soul".
– Haneefah Muhammad​
I NEVER HAD SUCH A DEEP CONNECTION WITH A CLIENT SO QUICKLY
This is magic and goose bumps. The movement and depth a single question can touch in someone else, has given me so much insight in my coaching. Instead of working hard, just offering space by asking the right questions, opens their inner world. Eefje Wichers, Coach
Bring more Soul into your work!
Join our free community, ask your questions,
take your steps into the work you feel called to do.